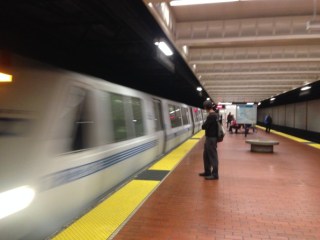 BART's Transbay Tube will be closed from Aug. 1-2 and Sept. 5-7, and you should probably just stay home during those days.
BART's customer access manager Bob Franklin told SFGate that they're "encouraging people to stay on their side of the bay," but that the hope is that riders will only average an extra 30 minutes travel time during the shutdowns as they use alternative modes of transportation, including ferries and a free bus that will travel between Oakland's 19th Street BART station and San Francisco's Transbay Terminal.
The closures will allow for track replacement and other maintenance and upgrades, including a new switching system.