Wednesday marks the 50th anniversary of Martin Luther King Jr.'s assassination in Memphis, Tennessee.
In remembrance of the civil rights leaders' life and legacy, people across the Bay Area on Wednesday are slated to gather at various commemoration events.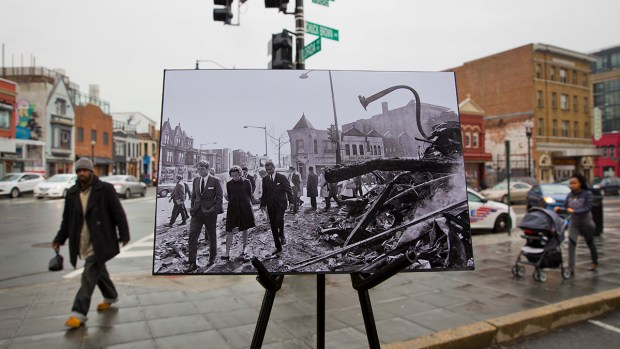 Then and Now: Scenes From DC After MLK's Assassination

Below is a list of some of those events taking place around the region:
University of California, Berkeley MLK Event
When: 12 p.m.
Where: Campanile Esplanade
Details: A bell on the East Bay campus will toll 39 times to remember each year of King's life. People will then sing two anthems from the civil rights era.
Oakland MLK Event
When: 1 p.m.
Where: In front of the Ronald V. Dellums Federal Building and U.S. Courthouse
Details: The event will feature a news conference and public reading of King's 1967 speech "Beyond Vietnam: A Time to Break Silence."
MLK's 1st 'I Have a Dream' Speech Remembered
San Jose MLK Event
When: 3:45 p.m.
Where: Dr. Martin Luther King Jr. Library
Details: Local students and community members will ring 50 chimes in King's memory starting at 4:01 p.m. Attendees will then join together in a community prayer. A civil rights era exhibition will then be unveiled.
San Francisco MLK Event
When: 4 p.m.
Where: Grace Cathedral
Details: Two of King's speeches will be played during the event. Cathedral bells will also toll 50 times.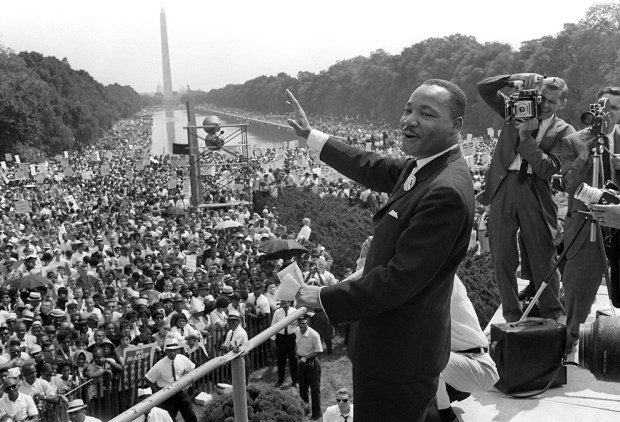 The 1963 March on Washington in Photos

San Francisco City Hall MLK Event
When: 11 a.m.
Where: City Hall
Details: A commemoration program in honor of King is planned.