Danville's Maggie Steffens scored three times and Team U.S.A.'s women's water polo victory over China.
The U.S. remain undefeated in London beating China 7-6 in their final preliminary-stage game.
Steffens is part of a sister-duo that includes seven members with Bay Area ties.
Her sister Jessica did not score Friday, but she's a defensive player.
Three other Bay Area women did score in the game. Annika Dries, Brenda Villa and Elsie Windes each scored one goal.
Maggie Steffens is becoming a real star of the London games. She is not only the leading scorer of the team, she is the leading scorer in the entire women's water polo competition.
The U.S. finished the preliminary round even with Spain, but Spain earned the top spot because of a tiebreaker.
That makes Team U.S.A. the second-seed in the next round.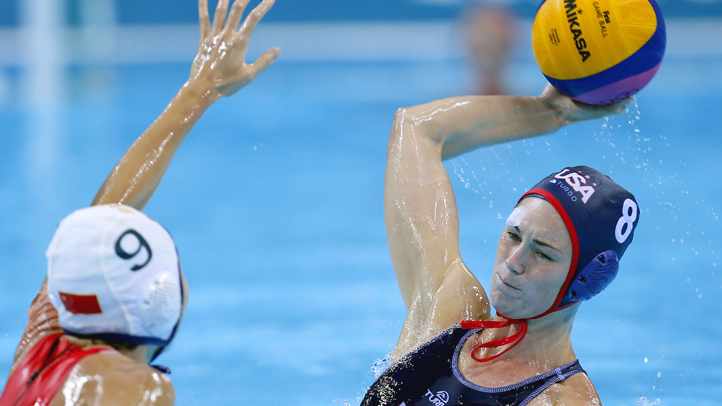 They will play 2012 European champion Italy in Sunday in the quarterfinals.
Below is a report Raj Mathai did ahead of the games that shows how water polo is a true family affair for the Steffens family.