In honor of Martin Luther King Jr. Day, people around the country had the day off. Many simply hung out, but other civic-minded folks in the Bay Area took to the streets, beaches, homeless shelters and museums to honor the late reverend who preached for equality and justice for all.
Here is a small list of the goings-on in honor of the late Dr. King.
In San Jose, students built solar suitcases at the Tech Museum of Innovation to send to West Africa. The idea is the brainchild of ob-gyn, Dr. Laura Stachel and her husband, founder of WE CARE Solar, Hal Aronson.
"I want children to be able to look beyond their personal lives and feel connected to both the problems that exist and the ways to solve them," Stachel told NBC Bay Area.
Here is a small list of the other goings-on in honor of the late Dr. King.
In San Francisco, the Golden Gate National Parks Conservancy and Presidio Trust featured a breakfast and day of service, including cleaning up the Dogpatch neighborhood.
In San Mateo county, people gathered to collect food for the Second Harvest Food Bank of Santa Clara and San Mateo counties.
In the East Bay, the part district sponsored a cleanup of the shoreline near the airport, and the Audubon Society held bird walks. The community also gathered for a community cleanup and school beautification effort in Oakland's Fruitvale neighborhood. Volunteers planted native shrubs at the Martin Luther King Jr. Shoreline Park in Oakland.

Caltrain also launched its annual "Freedom Train," organized by the Dr. Martin Luther King Jr. Association of Santa Clara Valley. The train left the San Jose Diridon station and arrived in San Francisco at 11 a.m.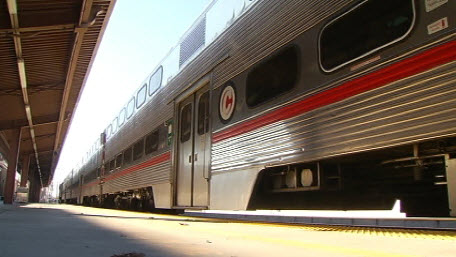 Published at 10:48 AM PST on Jan 21, 2013 | Updated at 7:50 PM PST on Jan 21, 2013