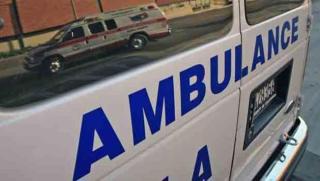 A bicyclist died in a collision with an SUV on Monday night in the unincorporated Contra Costa County community of Bay Point, a California Highway Patrol spokesman said.
The collision was reported at 8:37 p.m. at Canal and Loftus roads, CHP spokesman Officer Brandon Correia said.
The bicyclist was pronounced dead after getting trapped under the Ford Explorer. Correia said no one in the SUV was injured.
The cyclist was identified only as a 34-year-old man from Bay Point.
Alcohol and/or drugs are believed to be a factor in this collision, but it is still under investigation, the CHP said.
Anyone who witnessed it or the events leading up to it, should contact Contra Costa CHP in Martinez at (925) 646-4980.