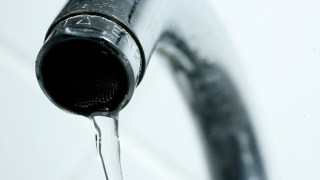 California Water Service announced Friday that a boil water advisory has been cancelled for all remaining customers in Los Altos after water quality tests confirmed no contamination in the water system.
More than 800 Los Alto residents were ordered to boil their water on Sunday after tests found the presence of E. coli and total coliform bacteria following a water main repair.
On Tuesday, the advisory was lifted for most of those customers after tests found no E. coli in the system, but 61 residents were asked to keep boiling their water because total coliform was found at one hydrant, officials said.
That remaining advisory, affecting customers on Seven Acres Lane and at 448 West Fremont Road, was lifted Friday after tests found no more bacteria in the water.
There were no reports of anyone becoming sick from the water, officials said.
Reimbursements are available for customers who used bottled water while the boil water advisory was issued. Customers may bring their receipts from the purchases to the company's customer center at 949 B St. in Los Altos or send them via mail to the same address.
Customer with questions on the reimbursement may call the center at (650) 917-0152.