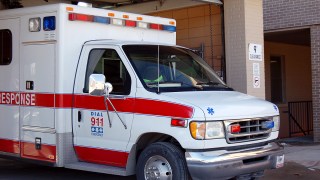 California Highway Patrol officials said an Elk Grove boy died after a rollover collision Friday night on a Redwood City off-ramp from southbound U.S. Highway 101.
Officers received a call at 8:26 p.m. of a collision on the Whipple Avenue off-ramp where a boy was on the pavement after being ejected from a tan 2004 Buick sedan.
The 17-year-old boy was taken to Stanford Hospital where he died, CHP officials said.
A preliminary investigation revealed that the Buick was speeding in the far left lane when the driver veered to the right crossing all lanes to exit at Whipple Avenue.
The Buick struck a black 2003 Toyota SUV causing the Buick's driver to lose control of the car. As the sedan overturned several times the boy was ejected, according to CHP officials. The Buick came to rest on its wheels. The driver and one passenger of the sedan suffered minor injures, CHP officials said. The driver of the
Toyota escaped injury. The Toyota sustained minor damage.
Everyone was wearing a seatbelt.
The collision is under investigation and it does not appear that drugs or alcohol played a part in the incident, according to CHP officials.
Any witnesses to the collision are being asked to call Officer Eric Lovejoy at (650) 369-6261.