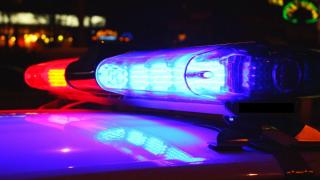 A boy managed to escape police custody Saturday morning as authorities transported youngsters from juvenile hall in San Jose to the William F. James Boys Ranch in Morgan Hill, officials said.
The escapee was in a transport vehicle when he pulled off the getaway, Deputy Chief Nick Birchard from the Juvenile Institutions Division said in a statement.
Patrolling officers in the area were notified about the boy's breakout, and Birchard said that the "Probation Department anticipates he will be quickly apprehended."
Two other boys tried to follow in the escapee's footsteps, but they were unsuccessful, Birchard said. Probation counselors were able to catch them quickly.
The William F. James Boys Ranch houses 96 beds for boys between the ages of 15 1/2 and 18, according to the Superior Court of California. The young residents, who have been ordered by a judge to stay locked up, participate in work programs, job training and community service during their stay at the facility.