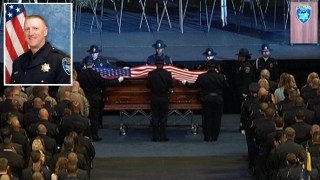 A fundraiser for the family of fallen Sgt. Scott Lunger will be held Friday night in Brentwood as part of the Brentwood Summer Concert series organized by the city's Parks and Recreation department.
Mayor Robert Taylor will be kicking off the "Starry Nights in Brentwood" event to talk about Lunger. City officials are planning to pass around buckets to collect monetary donations for Lunger's family.
Lunger, 48, a Brentwood resident and 15-year veteran of the Hayward Police Department, was shot and killed after pulling over a truck driving erratically in Hayward on the morning of July 22.
Friday's concert will feature "Super Huey" a tribute to Huey Lewis.
The concert will be held in City Park, located at 710 Second Street in Brentwood. The show will begin at 7 p.m. Dogs, glass containers, and audio or video recording devices are not allowed at the event.