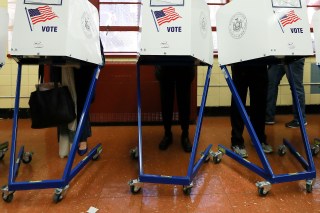 Voters in Burlingame Tuesday approved a new sales tax to raise funds for infrastructure improvement and other services in the city, according to unofficial election results.
Measure I was approved by 63 percent of voters Tuesday, according to the county. It will create a quarter-cent sales tax that will generate an estimated $2 million a year to maintain and improve city services such as crime prevention programs, youth recreation activities and pothole repair.
City officials said the funds are needed to address unmet infrastructure needs costing more than $100 million. Measure I was one of several tax measures up for a vote in San Mateo County.
Election results indicate that in Brisbane, voters approved Measure D, a tax of up to 20 percent on gross receipts of soil recycling businesses in the city. Supporters of the tax said it will generate about $400,000 annually from the businesses, which take waste dirt from other areas and turn it into clean fill.
Measure D was approved by 74 percent of voters.
Brisbane voters also approved Measure E, which will increase the annual business license tax to $4 million for certain recycling establishments that recycle 100,000 tons or more of material during a calendar year.
Measure E was approved by 78 percent of voters.
In Atherton, Measure F failed to garner the two-thirds vote it needed to extend an existing parcel tax for three more years to maintain essential services. Unofficial election results indicate that only 50 percent of voters voted in favor of it.
In Pacifica, 78 percent of voters approved Measure G, which will tax marijuana operations at a rate of 6 percent, with the option of increasing it to a maximum of 10 percent after two years. The tax will fund city services including first responders and maintenance of parks and streets.