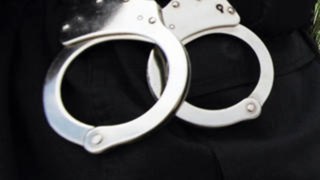 Four people were arrested in a protest Saturday afternoon in downtown Oakland, police said Sunday.
The arrests were made between 1 p.m. and 4 p.m. near the 1500 block of Broadway near Oakland City Hall.
One business was damaged in the protest, according to police.
Officers did not say who was protesting but a person posted on the website itsgoingdown.org that about 200 people staged a Prison Strike solidarity march between 1 p.m. and 5 p.m. in downtown Oakland. The demonstration started at Latham Square.
During the demonstration, protesters spray-painted the outside of a Bank of America branch near Lake Merritt, according to the account by the same person.