As another mammoth session of The Consumer Electronics Show (CES) kicks off, we're reminded that consumer tech, and technology in general, are growing closer together.
The group that puts CES on says we consumers will spend just upward of a trillion dollars this year on technology for our homes. This, when much of what I see at the show consists of drones flying around, appliances that talk to each other (and your smartphone), and ways to measure whatever it is that we're doing when we're awake or sleeping.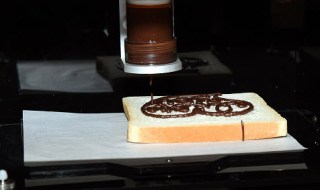 CES 2015: Innovation on Display
Technology has never been so personal - for better or worse. Wearing a band or watch to tell us how much we're exercising or sleeping can be helpful. It can inspire us to hit the gym more, park a little further away from our office or local coffee shop to induce more walking, or give us a nudge when it's time to ask the doctor about something that might be wrong.
Personal tech can also, of course, get too personal. That drone whizzing by could soon whiz by your window. That's not cool. That information you're giving out to make things more convenient could be hacked into, and if you're the victim of a hacking, that's very inconvenient.
But a reminder that your laundry is done? Maybe a quick text that your refirigerator needs fixing? That - if we get used to it - could be helpful, just like the ability to see if someone is stealing your on-the-doorstep presents by checking your smartphone.
CES this year is all about tech getting personal. And it goes beyond all those sticks that let you take better selfies. It's technology creeping into just about every level of your life. Which makes it all the more important that we pay attention.
((Scott will roam CES on Twitter: @scottbudman))