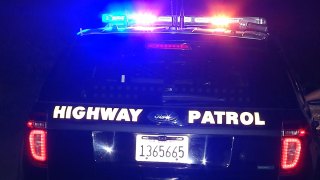 The California Highway Patrol is investigating a possible shooting on Interstate Highway 580 in Richmond on Friday night.
The incident was reported around 8 p.m. on westbound I-580 near Marina Bay Parkway, officers said.
All lanes were temporarily blocked, but as of 9:45 p.m. CHP officers said they had reopened.
CHP detectives have now taken over the investigation to pinpoint where the alleged crime occurred.
Additional details, including information about possible injuries, were not immediately available.