Pedal confusion resulted in an 80-year-old woman crashing her SUV into a gym in Livermore Tuesday morning, killing a 49-year-old Lawrence Livermore Labs executive and injuring six others in an exercise class.
The woman killed, identified by Lawrence Livermore as Kathy Baker, was taking part in a TRX elastic strap resistance training class with her husband. Baker worked at Lawrence Livermore since 2001 and became Chief Financial Officer in 2012, a spokesperson confirmed.
"Lawrence Livermore will eventually hold an employee remembrance for Kathy, but for the time being, they want to respect the family's privacy," the spokesperson said in an email statement.
Police responded to 911 calls about the accident at 6:26 a.m. Six victims from the crash were transported to a hospital. Five of them suffered moderate but non-life-threatening injuries and were soon released.
The elderly driver, a Livermore resident, stepped on the gas instead of the brake pedal while parking her Mercedes SUV in front of the LifeStyleRx gym, in what Livermore police spokeswoman Officer Traci Rebiejo described as a "severe case of pedal confusion."
The driver, who was planning to exercise at the gym herself, was not hurt in the accident. Officers described her as "shaken up" from the incident and are not planning to recommend charges. The district attorney will review the case and ultimately decide if charges will be filed.
Accidents Involving Elderly Drivers Becoming Commonplace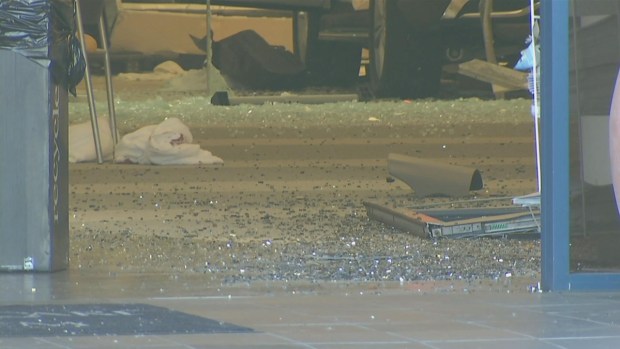 There were no signs of drug or alcohol involved, police said.
The driver's name has not been released.
LifeStyleRx is a 70,000-square-foot gym and wellness center that is part of the Stanford Health Care-ValleyCare system. Police closed down the area around the fitness center following the accident.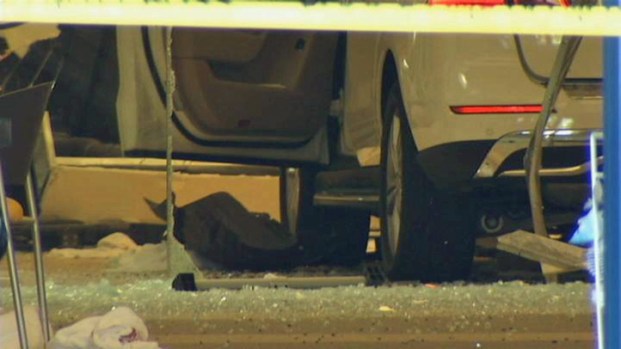 Car Crashes Into Livermore Gym
When LifeStyleRx member Chris Nelson showed up for his physical therapy appointment Tuesday morning, it was canceled. "Well I didn't expect that," he said. "Now my curiosity has taken over. It's unbelievable."

Nadia Connery, who takes classes at the wellness center, said she was shocked by the incident. "I am thinking about how this accident will affect her," she said, referring to the elderly driver. "Someday I'll be unable to be as alert and focused while driving and parking ... So this comes home to me. I'm getting older — that's why I'm taking the classes."
Gym where woman died is connected to Stanford health care urgent care complex pic.twitter.com/RdJWbqkh8u

— Lisa Fernandez (@ljfernandez) September 22, 2015

Lisa Fernandez, Michelle Roberts and Riya Bhattacharjee contributed to this report.