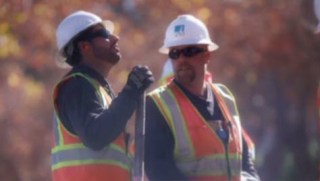 Carmel wants help in its fight against Pacific Gas & Electric Co.
After a March gas explosion leveled a one-bedroom cottage near Highway 1, the city wants answers and says that PG&E has not been keen on presenting them, according to reports.
The San Francisco Chronicle reports that Carmel thinks PG&E is "stonewalling" the city in demands for what happened when a PG&E crew cut into a pipe that then exploded.
A PG&E crew set off the blast after they mistakenly "cut into a plastic sleeve inside an older steel pipe," according to the newspaper. PG&E records did not reveal the plastic line was there, the newspaper reported.
After the cut, gas from the pipe flooded the cottage before it detonated. There were no injuries.
Carmel Mayor Jason Burnett says that the company is refusing to release records. PG&E is also accused of shoddy record-keeping in connection to the fatal explosion and fire in San Bruno.