Green Day took a moment this weekend to pay homage to the "freaks and weirdos" who died during Oakland's warehouse fire during an electronic dance party.
On Saturday at Oakland's Arena, sing Billie Joe Armstrong grabbed the mic and told the crowd: "My heart just goes out to all the people who perished in that warehouse."
He added: "We gotta make sure, with Oakland, we have to cherish all the freaks and the weirdos."
And then he dedicated "Boulevard to Broken Dreams" to those died in what's now called the Ghost Ship fire during a LIVE 105 concert.
Thirty six people, most of of them artists and musicians, died Dec. 2 in a blaze that ripped through the illegally permitted warehouse on E. 31st Avenue.
They were at an artist's collective enjoying what would have been a typical Friday night in Oakland, and were "just trying to have a moment where they can all just celebrate just being artists and being weird and having fun," Armstrong said. Many artists in Oakland and beyond flock to warehouses such as these because they say they can't afford the high rents and exorbitant cover charges of other venues. And so they think of creative ways to band, and live, together, even if the conditions they live in are not permitted and not safe.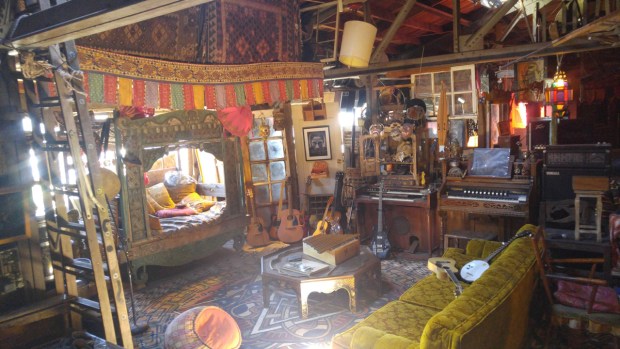 Inside the Oakland 'Ghost Ship' Warehouse
Armstrong himself created Green Day with bassist Mike Dirnt at the DIY Alternative Music Foundation, a nonprofit at 924 Gilman Street in Berkeley, in 1986. Many artists are now struggling to keep that DIY philosophy alive, but complain that it's too hard to live in the pricey Bay Area on their meager salaries.
Former residents of the recently closed LeBot Gallery in West Oakland wrote an open letter published in the East Bay Express to try to help keep art and artists in Oakland, without evicting them from their sometimes unsafe safe spaces.