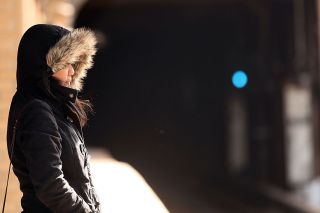 A freeze warning has been issued for Christmas morning for the North Bay's inland valleys while cities from Cloverdale to Big Sur will also be cold, National Weather Service officials said today.
The freeze warning goes into effect at midnight and temperatures are expected in the upper 20s to low 30s. The warning ends at 8 a.m.
Elsewhere on in the San Francisco and Monterey Bay areas temperatures are expected in the mid 30s to near 40 Christmas morning, according to weather service officials.
Monday and Tuesday mornings may be cold too.