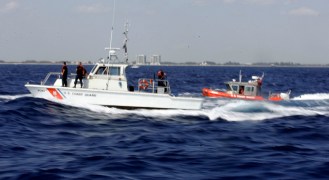 Coast Guard rescue crews scoping the water in and around Rio Vista late Friday night and Saturday morning were able to locate three missing jet skiers.
A 36-year-old male, 22-year-old female and 10-year-old girl left Brannan Island State Park on a jet ski around 8 p.m. Friday night, but did not return, according to the Coast Guard.
A local resident's call into the Coast Guard Saturday morning revealed that the three missing jet skiers were stuck on a sandbar, according to the Coast Guard.
No injuries were sustained and all three people were found to be in stable condition, the Coast Guard said.