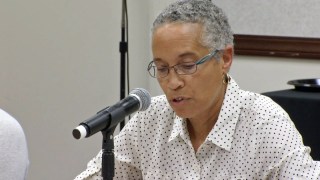 LaDoris Cordell, the former head of San Jose's Office of the Independent Police Auditor, has filed a complaint against the police department, saying the fatal shooting of a homicide suspect raised a number of red flags.
The suspect, Richard Jacquez, was not armed when he was shot in the back, running away from officers Monday night.
Initially, police said Jacquez was reaching for his waistband when officers opened fire. Police have since backed off that statement.
SJPD leaders continue to stress that the shooting was justified because police believed Jacquez planned to kill a woman who knew too much about the killing of another man in San Jose last week.