Michael Crabtree and Aqib Talib didn't wait long to renew their bitter rivalry.
Less than five minutes into Sunday's game at the Coliseum, the Raiders' wide receiver and Broncos' cornerback got into a shoving match near Denver's sideline.
The pushing led to a full-scale brawl between several players from both teams.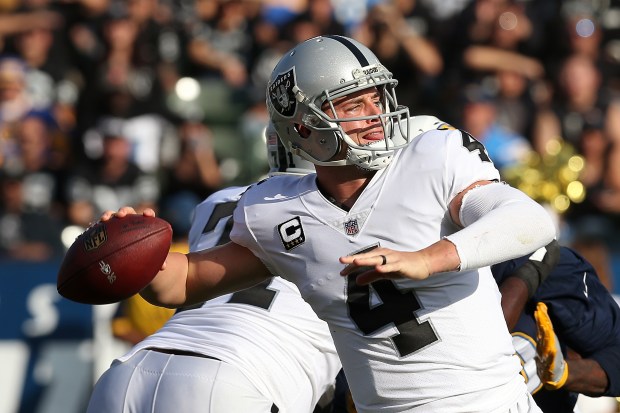 Oakland Raiders 2017-2018 Season Highlights
After Crabtree had been removed from the pile by tight end Jared Cook, Talib found his way back to Crabtree away from the original dust up. At that point, Talib threw a punch but did not connect with Crabtree.
Crabtree and Talib were assessed unsportsmanlike conduct penalties and ejected. Raiders offensive lineman Gabe Jackson was also ejected for shoving a game official.
The bitterness between Crabtree and Talib dates back to last season when Talib yanked a gold chain off Crabtree's neck during a game. It appears Talib got Crabtree's chain again in this latest incident.