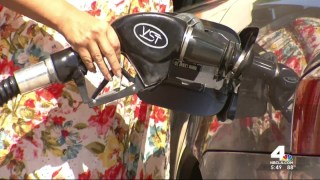 The Central Marin Police Authority said Friday as many as 20 people might be victims of a credit and debit card skimming fraud at a San Anselmo gas station.
Police received reports from several victims claiming their credit or debit card information was accessed and funds were withdrawn from their accounts over the past few weeks.
Detectives determined all the cards had been used at the Gas and Shop at 750 Sir Francis Drake Blvd. in San Anselmo.
Police said the suspects used physical skimming devices to obtain the cards' information, and detectives have since checked all the gas pumps at the station to make sure the devices are no longer in place.
Police said they expected more than 20 people were victimized and the fraud has been occurring throughout Marin, Sonoma and Contra Costa counties.
Anyone who has used a debit or credit card at a Gas and Shop in the past 60 days should review their account activity with their financial institution, police said. Victims should contact Central Marin police at (415) 927-5150.
Police advise gas customers to pay inside the station rather than use a card at the pump or to use cash.