A Facebook page was set up Thursday morning in honor of California Highway Patrol Officer Kenyon Youngstrom, 37, who was shot during a routine traffic stop along I-680 near Walnut Creek Tuesday morning. He died Wednesday night.
The page hoped to motivate state officials to name the stretch of highway where he was shot after the fallen officer.
"Dedicate I-680 in Walnut Creek - "Kenyon M. Youngstrom Memorial Freeway" had 3,300 members in the first four hours. That number nearly doubled by the end of the day.
The page was also a landing area for people to leave condolences and had links to a fund set up for the officer's family at Wells Fargo Bank.
Kenyon is survived by his wife, Karen, two sons and two daughters, parents, Gaylord and Jill Youngstrom of Riverside, Calif., along with four brothers and a sister, according to a CHP press release titled "End of Watch."
"Officer Youngstrom was known by all around him for his love of God, love for family, and love for his job. He radiated joy and genuine care for all around him. His service and dedication were unwavering.
In his continued commitment to service and contribution, Officer Youngstrom prearranged in the case of his passing, to have his organs donated. His organs which are being donated will save many lives." the release said.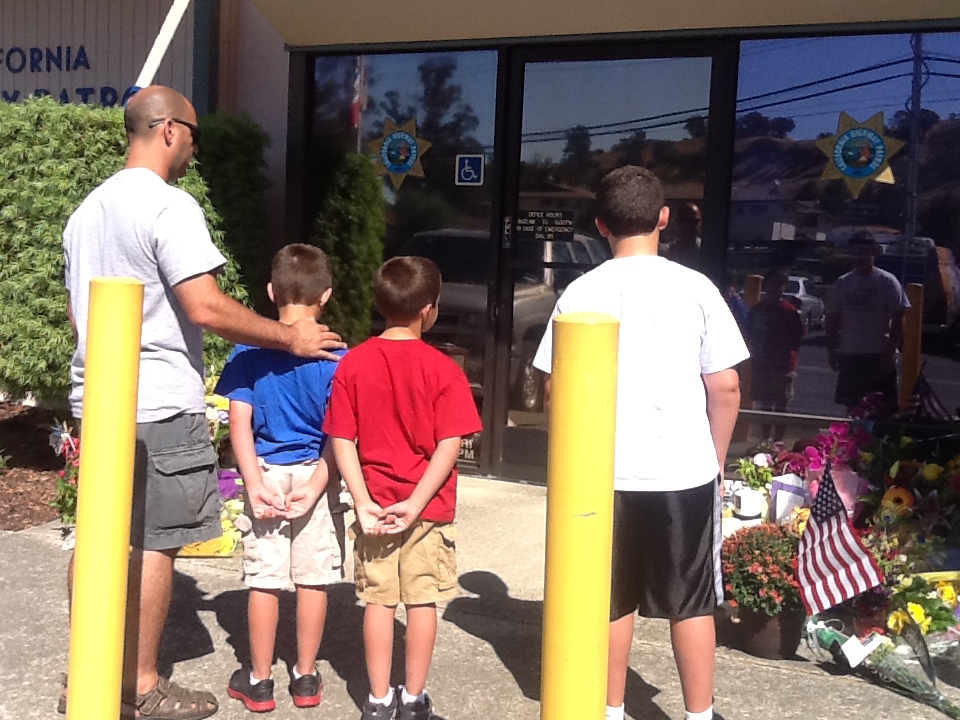 The California Highway Patrol has established the fund where donations to the Officer Kenyon Youngstrom Memorial can be made at any Wells Fargo branch.

The California Highway Patrol 11-99 Foundation, which provides financial assistance to the families of fallen officers, can provide further information on the memorial. Foundation representatives can be reached at (714) 529-1199 or at info@chp11-99.org.

Even in his death the California Highway Patrol saved lives. The said he donated his organs to eight different people.
Funeral arrangements were not announced Thursday.


Published at 4:22 PM PDT on Sep 6, 2012 | Updated at 8:28 AM PDT on Sep 7, 2012