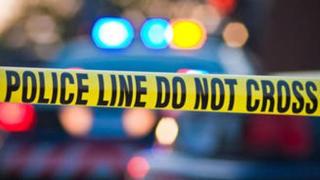 A Fairfield man who was fatally stabbed by his stepson during a domestic violence incident over the weekend was arrested earlier this year for a similar scuffle, police said.
The child used a kitchen knife to stab the still unidentified 45-year-old man because he grew afraid for his mother's safety when the pair became involved in a physical altercation, according to police.
"There is a history of domestic violence at the home," Officer Cleo Mayoral said, adding that the man's wife requested an ambulance around 6 a.m. Sunday because she could not wake him.
"It probably happened overnight," Mayoral said.
Police arrived at the house — located on the 700 block of Overture Lane — and determined that the man died from an apparent stab wound inflicted by his stepson in an effort to protect his mother. Mayoral said the boy is between 10 and 12 years old, and his stepfather probably did not realize the seriousness of his injury.
"He was stabbed on the side under the arm pit and might have tried to take care of it himself," he said.
No one called police during the domestic violence incident Saturday, Mayoral said.
Police, in collaboration with the Solano County District Attorney's Office and Child Welfare Services, decided not to make any arrests.
"Yesterday's events were tragic for everyone involved," police said in a statement. "A wife lost her husband, a family lost a loved one and a child will forever have to live with the knowledge that someone died as a result of his actions."