Somebody must not like San Francisco Police Department Chief Greg Suhr.
Or maybe Suhr doesn't like public speaking.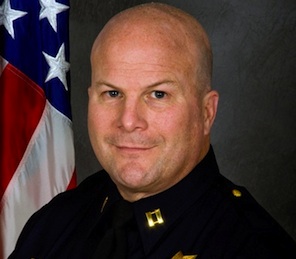 Suhr's remarks to a gathering of police chiefs on Monday morning was rudely interrupted when a fire alarm went off at the University of San Francisco, according to Bay City News.
The fire alarm rang out at 8:50 a.m., as Suhr was attempting to give the keynote address to a convocation of police chiefs.
The alarm interrupted Suhr and cleared out the university's McLaren Conference Center. It also awoke a crew of nearby students, who filed out of a dormitory in a state that could only be described as sleepy.
There was no fire and the source of the alarm is not yet known.