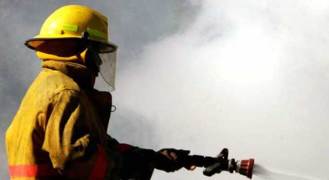 Fire crews battled a three-alarm fire at a Concord apartment complex on Friday night.
The three-story building is located at 4265 Clayton Road, said fire officials.
Up to three people suffered from smoke inhalation and an estimated eight apartments were damaged. It remains to be seen whether the houses have been rendered uninhabitable, officials said.
Officials called for a second alarm at 8:38, they said, but ratcheted it up to three alarms at 10 p.m. The fire has since been knocked down.
No further details were immediately available.
Check back for updates.
LIVE on #Periscope: #ClaytonIChttps://t.co/f3jQ6FX8JZ

— Confire PIO (@ContraCostaFire) October 8, 2016