Fireworks from a Lunar New Year celebration may be to blame for a two-alarm fire at a San Jose strip mall, authorities said late Monday, marring a usually joyous festival marked around the globe in many Asian communities.
Hundreds of people each year gather at the Grand Century Shopping Mall parking lot for the celebration and fireworks show at 1111 Story Road, an area known as Little Saigon for its large Vietnamese population. This year's celebration is to honor the Year of the Monkey.
Early in the evening, crowds in the parking lot "oohed" and "aahed" over the fireworks popping off in the parking lot, despite the fact that San Jose has a ban on the amateur pyrotechnics display.
At one point, just after 8:30 p.m., a cypress tree next to a store burst into flames, which spread to the outside of a building. Video obtained by NBC Bay Area shows the fireworks going off and the tree lighting fire.
Lunar New Year Fireworks May Have Started 2-Alarm Fire at San Jose Strip Mall: Authorities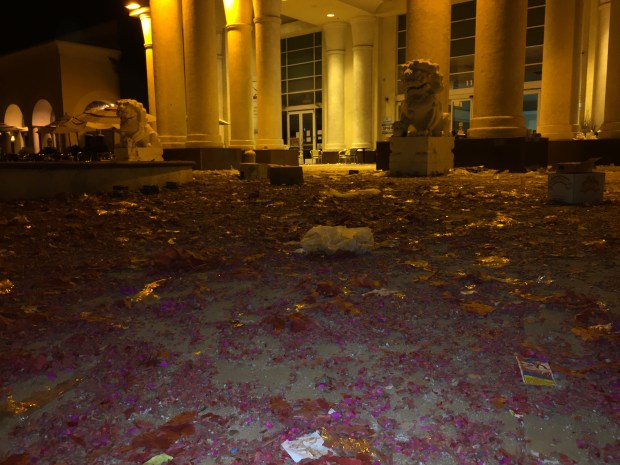 San Jose firefighters were called out about 9 p.m. and put out the two-alarm blaze without injury. Nearby buildings also escaped damage.
On Tuesday morning, the mall's parking lot was littered with debris. Clean-up crews, toting leaf-blowers and shovels, spent all morning clearing up the trash.
San Jose Fire Capt. Cesar Martinez said he is not exactly sure that fireworks caused the fire even though early indications would point to them as the likely cause.
"There is a ban of fireworks in the city of San Jose and we are currently evaluating and investigating the reason why we had this little fire," he said, "But, as you can see, there's a multitude of factors that we have to determine what actually caused it, so we're still working on that but, again yes, we do ... have a ban on other fireworks in the city."
Fireworks May Have Started 2-Alarm Fire at San Jose Strip Mall: Authorities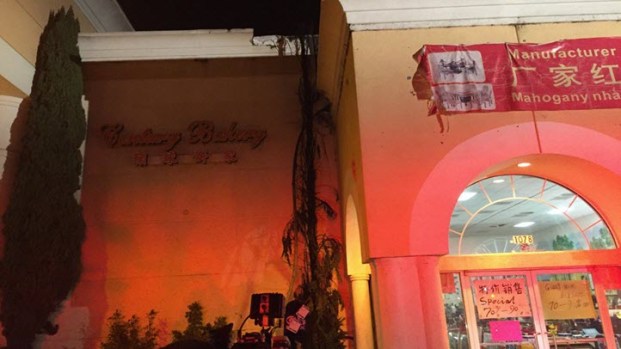 Witness Porfirio Trejo said he, along with many others, were simply enjoying the informal show before he spotted the tree bursting into flames. "I think someone threw fireworks," he said.
Tuan Vu said he comes regularly to this event, and hopes what happened Monday night won't ruin future celebrations. "We would like to have it next year again," he said. "We really want it, that's a tradition of Vietnamese."
Meanwhile, William Halford, who was near the plaza when the fire broke out, said, "One of the mortars or something, must've [gone] in the air and shot or [gone] the wrong way and hit that tree."
As of Tuesday morning, San Jose police officer Albert Morales said he was not aware of any citations or arrests as a result of the fire.
UPDATE: Authorities say fireworks may have started fire at San Jose strip mall. https://t.co/uGiae38B6Shttps://t.co/XwU557jFxJ

— NBC Bay Area (@nbcbayarea) February 9, 2016