Angela Porter of Pinole doesn't know the original name of the puppy she rescued.
But the dog's new name is Freeway.
Porter and her 13-year-old son, River, rescued Freeway on Thursday, after they spotted the 4-month-old German Shepherd being dragged from a rope behind a moving pickup truck on Interstate 780 in Vallejo.
The dog had been improperly tied in the back of the pickup, and the pup was bouncing against the pavement for at least a mile, according to the Bay Area News Group.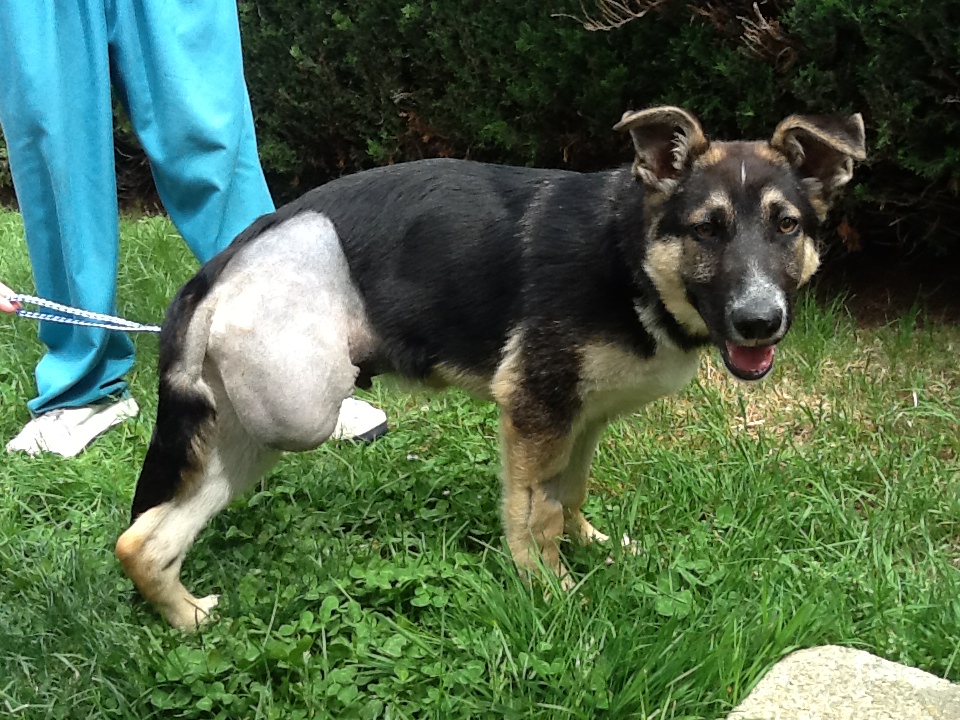 Porter followed the truck on the freeway.
At some point, the driver of the pickup took an exit, just as the rope around the dog's neck broke, the newspaper reported. The dog was set free, and Porter said the driver took off.
She ran to the dog, who was scared and badly bruised. Freeway was taken to All Creatures Veterinary Hospital, and his right leg was amputated on Tuesday.
"I said, 'Let's figure out a way to take care of him,' '' said Peter Wilson of the Humane Society of the North Bay, adding when he got the call about the dog, he knew he'd find a way to authorize the amputation surgery.
NBC Bay Area watched him get used to his three legs on Wednesday. And for all he's been through, Freeway looks pretty good.
"He's walking well on the three legs," Dr. Robert Linville, the veterinarian, said. "Dogs do remarkably well on three legs. They're very stable, they can play ball and do everything normal, happy pets do."
Porter, a dog owner, said she'd like to adopt Freeway if she can.
"He's an angel," Wilson added. "Animals have unconditional love for us no matter what they've been through."

Benicia Middle School, where River attends and Porter works, is collecting money to help pay for Freeway's medical bills. Those who would like to donate to Freeway's fund can also visit www.hsnb.org, click on the "Donate" page and then on "Maya Fund."
Anyone who might know the driver's whereabouts is asked to call animal services at 707-645-7906.