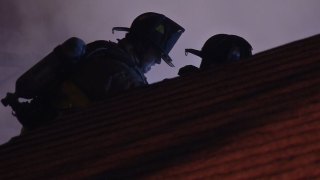 A fire that sparked between neighboring homes in Fremont has resulted in $300,000 in damage and two uninhabitable abodes.
The blaze broke out on Savannah Road just before 5 p.m. before quickly spreading to the roof and attic of each home, according to Fremont Battalion Chief Jeff Youngsma.
Crews were able to extinguish the flames in roughly 30 minutes, but no one is allowed to occupy the residences at this time, Youngsma said.
The cause of the fire is under investigation.