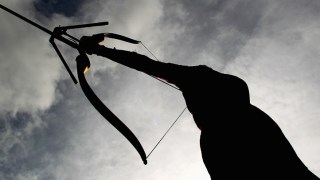 Police are investigating after a motorist reported his vehicle was struck by a crossbow bolt while he was driving in Fremont last week.
Officers met with the victim Wednesday afternoon after he reported hearing something hit his work truck while he was driving on Milmont Drive, according to Fremont police.
Upon further investigation, the victim discovered a crossbow bolt embedded in the truck. Police told NBC Bay Area on Monday the bolt had landed only a few feet from the driver's head.
There were no suspects or witnesses to the event, authorities said.
Bay City News contributed to this report.