The mobile war is heating up.
Google is taking on Apple in new ways.
During a press event Wednesday morning in San Francisco, Google introduced a new Asus Nexus 7 tablet.
It's seven inches wide, has a front and rear camera, and will have a sub-$300 starting sticker price.
Google says the new line of Nexus tablets boasts a higher-definition display screen and a processor that promises to be nearly as twice as fast. Dual stereo speakers have been added for richer sound, and the device's battery duration has been extended by about an hour. The Nexus 7 will also be the first device to get the 4.3 version of its Android software.
It's clear Google wants to put more mobile hardware in people's hands, to sell ads. Good for them. The tablets are getting less expensive.
A bigger Google announcement came though something much smaller: Chromecast, a tiny plug in for your TV set, that streams content from the Internet to your TV. On any device, and any operating system.
The cost is $35. The Chromecast is available right away, while the new Nexus 7 devices go on sale in the U.S. on Tuesday. It's available in Google's online store and various other retailers.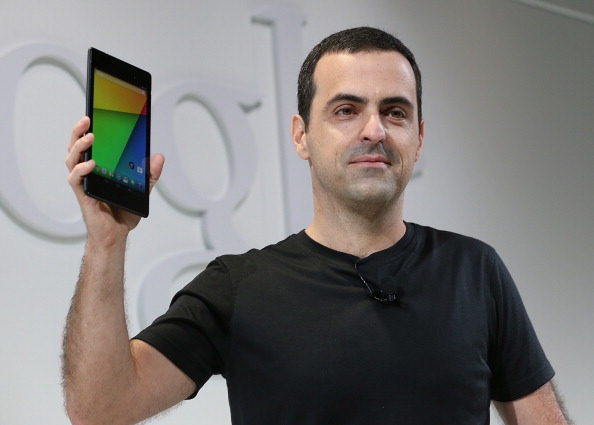 Game changer? Not sure, but an alternative - a cheaper one - to Apple TV or Roku.
Get ready - streaming is here now, for just about everyone.
Good news for Netflix, for Pandora, and especially for consumers.
Google Nexus promotional video embedded below:
Scott Budman is on Twitter: @scottbudman
Associated Press contributed to this report.