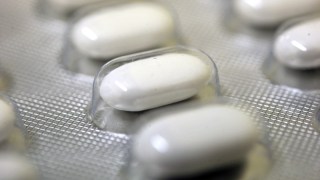 Gov. Jerry Brown has vetoed legislation that would have granted terminally ill patients speedier access to potentially life-saving yet experimental drugs.
The so-called "right to try'' legislation would have allowed patients to petition drug companies for access to experimental treatments that have not yet been approved for use by the Food and Drug Administration but have already cleared the first phase of testing.
Brown says terminally ill patients should be able to try to access experimental medication, and that the FDA already has such a program in place. He said the state should give the federal process a chance.
Assemblyman Ian Calderon, a Whittier Democrat, authored AB 159. Supporters say the most critically ill do not qualify for clinical trials and the process to apply for special FDA permission takes so long that many die before their case is reviewed.
Twenty-four other states have right to try laws.
Earlier this week, the governor signed legislation granting terminally ill patients the right to end their lives with the help of a physician.