The KlaasKids Foundation is joining the search for a missing 21-month-old girl from Oakland.
The missing toddler's grandfather, Kevin Davis, also on Tuesday announced an official website and tip line to assist in the recovery of Daphne Viola Webb.
Daphne has been missing since Wednesday, July 9. Her father, John Webb, said she was kidnapped from his parked SUV when he left her with his 87-year-old mother to purchase a drink from a store in East Oakland. His mother suffers from dementia.
MORE: Oakland Police Search Oakland Hills for Missing Child
Last week, the California Highway Patrol issued an Amber Alert for the missing girl, and dozens of officers and police canines have since descended on the area in an effort to find her. Daphne is described as black, with short, curly black hair and brown eyes.
She was last seen wearing orange, two-piece pajamas with pink hearts, and pink socks, police said.
The suspect was described as a black or Hispanic woman, between 30 and 40 years old, with long black hair, wearing a light-colored top and blue jeans, Watson said.
Anyone with information on the girl's whereabouts is asked to call Oakland police at 510-238-3641 or 911.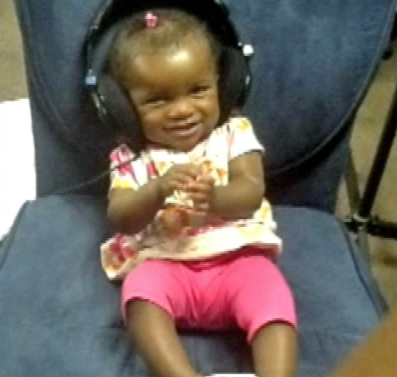 For more information, visit www.FindBabyDaphne.com or call the Baby Daphne Family Hotline at 510-500-5241.
KlaasKids President Marc Klaas Klaas created the non-profit KlaasKids Foundation in memory of his 12-year-old daughter, Polly, who was kidnapped and murdered in 1993. The foundation aims to stop crimes against children.
Bay City News contributed to this report.
Published at 5:19 PM PDT on Jul 16, 2013 | Updated at 5:39 PM PDT on Jul 16, 2013