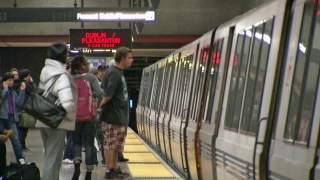 BART reported major delays early Tuesday on the Fremont line because of an equipment problem on the tracks between Fruitvale and the Coliseum stations in Oakland.
The problem was reported at 6:28 a.m. BART recommended passengers traveling on the Fremont and Dublin Lines should seek alternate means of transportation.
BART said operations were beginning to recover about 7:15 a.m.