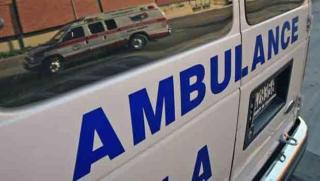 Firefighters extricated a victim trapped under a vehicle Tuesday night after the person was ejected during a major collision on Interstate 280 in San Francisco.
The crash was reported on southbound 280, south of Geneva Avenue, just before 9:25 p.m.
There were four vehicles involved, according to San Francisco firefighters, and three medical units responded to the scene.
Four other victims were transported to hospitals.
A Sig-alert was issued at 9:38 p.m. as the crash was blocking three lanes of the freeway. Drivers were advised to avoid the area.