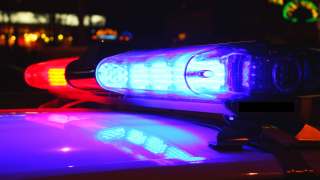 A man and a 5-year-old boy suffered serious injuries in a drive-by shooting Tuesday evening in Richmond, police said.
Officers were dispatched around 7:45 p.m. to the 200 block of South 37th Street based on a report of shots fired in the area, Richmond police Lt. Andre Hill said.
A car had pulled alongside another vehicle and at least one suspect fired into it, striking the driver in the torso with a bullet, Hill said.
The victim drove himself to a hospital and is in critical condition, according to Hill.
The boy, whose relation to the driver has not yet been determined, was a passenger in the car and also suffered a gunshot wound. Hill said his injury is serious, but not life-threatening.
"It's always a tragedy when a young kid like that is caught in a situation in which shots are being fired," Hill said.
The suspect vehicle fled the scene, Hill said, describing it as a white, four-door Pontiac.
An investigation is ongoing, police said.