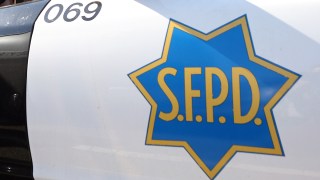 A man faces assault charges after swiping a butcher knife from a San Francisco sports bar on Saturday and slicing two people during a tussle.
The still unidentified suspect was arrested around 11 a.m. near Market and Turk streets after getting into an altercation with a man and woman sleeping on the sidewalk, according to Sgt. Michael Andraychak.
The 30-year-old woman sustained a cut to the hand while the 62-year-old man's face was cut. Both victims' injuries are considered non-life threatening, according to police, Andraychak said.
Police recovered the knife at the scene, he said.
The suspect has not yet been booked, but Andraychak said he is looking at several charges, including two counts of assault with a deadly weapon, theft and a probation violation.