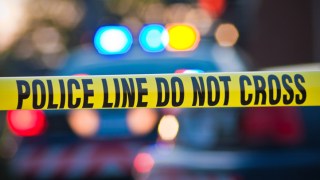 A man was arrested in a suspected drunk driving collision that killed two elderly women Sunday night in South San Jose, a police spokesman said.
Marvin Gatherwright, 34, was arrested on suspicion of vehicular manslaughter and DUI, police Sgt. Enrique Garcia said.
The women who died have been identified as 95-year-old Marjorie Devine of San Jose and 73-year-old Donna Perucca, according to the Santa Clara County medical examiner's office.
Officers responded to a report of a collision around 9 p.m. at Camden Avenue and Bose Lane, Garcia said.
Gatherwright was driving a gold 1998 Toyota Camry west on Camden Avenue and struck the passenger side of a gray 2008 Honda Accord as it turned left from eastbound Camden Avenue to Bose Lane, Garcia said.
Devine sat in the Honda's right front passenger seat and Perucca was behind her, according to Garcia.
The women were pronounced dead at the scene, marking San Jose's 28th and 29th traffic-related fatalities on city streets this year, Garcia said.
The Honda driver, a 75-year-old man, was transported to a hospital where he was in critical condition as of this afternoon, Garcia said.
Gatherwright was also injured in the collision and was treated at a hospital before he was booked into Santa Clara County Jail, according to Garcia.
Anyone with information on the case is asked to call police Detective Steve Melloch at (408) 277-4654. Those who wish to remain anonymous may call Silicon Valley Crime Stoppers at (408) 947-7867.