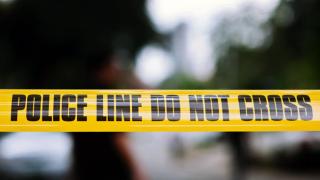 A man arrested on warrants during a traffic stop in Oakland on Friday morning is in critical condition from a medical condition suffered once he was taken to jail, police said Monday.
The man was pulled over in the 600 block of 42nd Street, near state Highway 24, at 9:49 a.m. Friday, according to police.
The man had multiple warrants for narcotics and stolen property, police said, adding that he was carrying an illegal loaded gun in his pants. He was arrested on the warrants and taken to Santa Rita Jail.
Once in jail, the man suffered an unspecified medical emergency and was taken to a hospital. He remains in critical condition, police said.
Police suspect he had taken drugs before the officers pulled him over. Police also said that doctors removed an object from his throat.
The officers used no force when arresting him, according to police.
The man's name was not released and Oakland police are continuing to investigate.
Anyone with information has been asked to contact the Oakland police Homicide Section at (510) 238-3821 or the tip line at (510) 238-7950.