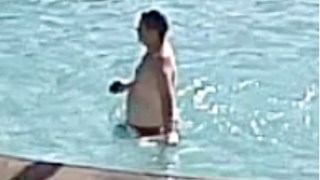 The search is on for a man who police say groped several young girls at a UC Berkeley campus swimming pool.
Police say the suspect swam up to the girls – who ranged in age from 9 to 13 – Thursday night at Strawberry Canyon Pool and grabbed their legs and behinds. He then swam away.
Campus police are still trying to identify the man. They said it's possible that there are additional victims.
Although the Strawberry Canyon Pool is on the UC Berkeley campus, it's in a secluded area above California Memorial Stadium, where the Cal football team plays.
UC police said anyone with information about the incident should call them at (510) 642-0472.
Bay City News contributed to this report.
Published at 5:19 PM PDT on Aug 28, 2015 | Updated at 5:20 PM PDT on Aug 28, 2015