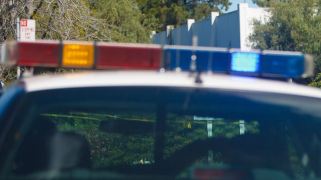 Officers are looking for a man who stole a computer Saturday in Petaluma from an individual he contacted on Craigslist supposedly to buy the computer, police said.
The case began around 7:57 p.m. when officers were dispatched to a report of a robbery in the area of H and First streets, according to police.
The victim met up with the suspect there to sell the suspect the computer, police said.
The victim told police the suspect inspected the computer and carried it to his vehicle, saying he needed to get the money to pay for it. When the victim asked for the computer back, the suspect shoved the victim, jumped into his car and zoomed off, police said.
The suspect's vehicle is described as a new model white four-door sedan. Anyone with any information about the incident is encouraged to call police at (707) 778-4372.
According to police, when meeting someone online to complete private party sales, the best policy is to insist on a public meeting place such as a cafe, bank, shopping center or the parking lot of the police department.