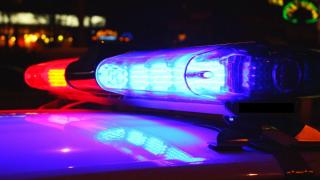 Alameda police are searching for a man who tried to grab a young girl on her way to school Monday morning.
Two girls, age 7 and 10, were walking on the Sheffield Way walking path near the 600 block of Sheffield Road when the man approached and tried to grab one of them, police said.
The girls ran to a home nearby, where a resident called the police shortly before 8:15 a.m.
The man was described as being between 20 and 35 years old, standing between 5 foot 10 and 6 feet tall. He is whitewith short blonde hair and was wearing all black clothing, police said.
Detectives and forensics interview specialists interviewed the girls and examined physical evidence, but were unable to corroborate a kidnapping attempt or gather additional leads.
Anyone with information about this incident has been asked to call Alameda police Sgt. Alan Kuboyama at (510) 337-8538.