UPDATE:There is a Peace March scheduled in Morgan Hill Saturday at 11:30 a.m. Rain or shine people are invited to come to the Community Center at Dunne and Monterey Highway and walk down Main Street. Children are being encouraged to take part, in part because no one under 18 is allowed to volunteer in the search effort.
======================
On Thursday, volunteers searching for missing teen Sierra LaMar may have stumbled on a new and disturbing clue in the case.
A group working with the KlaasKids Foundation found an empty handcuff box at the end of Palm Avenue on Thursday.
The box was empty. Nearby the same volunteers found at least two used condoms.
The items were found about a mile from the LaMar home, in a dirt area that is known to deputies as a place where young people often congregate.
Investigators collected the evidence and are sending it off to a crime lab for DNA analysis. They said they had searched that exact area two times before leaving the question whether the items were missed or they were placed there afterwards.
Santa Clara County Sheriff's investigators say it doesn't appear that the handcuff box had been there very long because there was no deterioration and the label is still readable. It is worth noting that it has rained on several of the days since Sierra disappeared.
The president of KlaasKids Marc Klaas says he has his doubts the find is connected to Sierra.
"I do have doubts sure. I think you have to be skeptical. We've been in this business an awful long time and you find things that seem hopeful all the time and they just prove not to be so," Klaas said.
"We don't want this to be an emotional roller coaster for anybody," he added.
There is an emotional "high" from the discovery because it gives hope to the hundreds of volunteers who have spent hours this week searching for clues to the teenager's disappearance.
Brad Dennis credited that high for a record 650 people showing up to volunteer on Friday.
"What it has shown to these volunteers is that law enforcement is taking their efforts seriously," Dennis said.
Klaas said Friday he has not seen a response like this since his daughter Polly was kidnapped and murdered 19 years ago. Another 540 showed up at Burnett Elementary Friday to volunteer and help search for Sierra.
The discovery of the box and the used condoms is disturbing to people who live along Palm Avenue. The area is pictured to the right.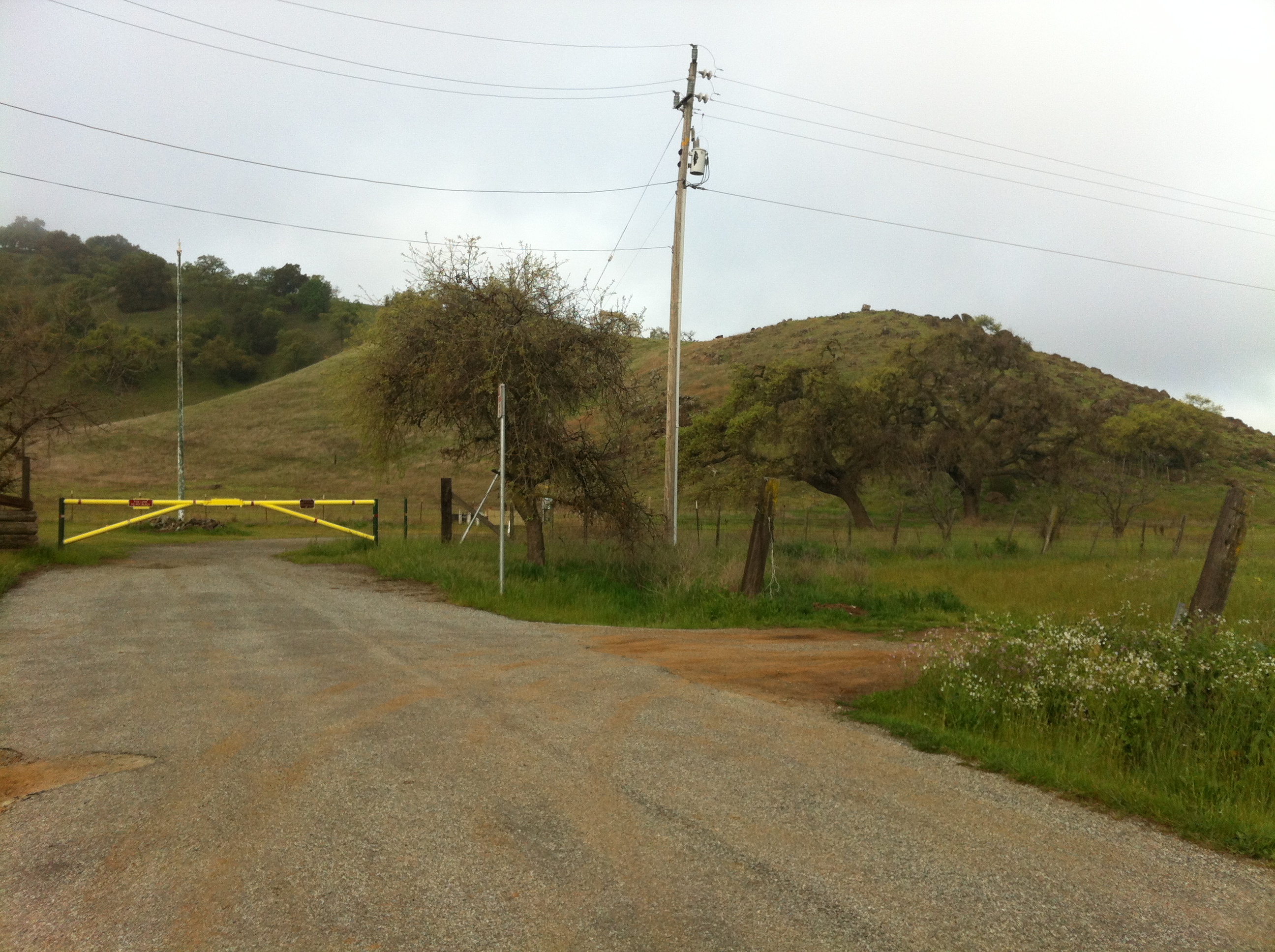 "It does bother us. It's very close to home," Gary Bettcher, who lives right down the road where the items were found.
"At times you see cars parked down there at night, especially now that open space has it, they frequent the road quite a bit," Bettcher added.
The items were found about a mile down the intersection of Dougherty Avenue and Palm, which is where Sierra was supposed to be headed to catch her school bus. The bus stop is very close to the LaMar home on Paquita Espana Court. Sierra left home for school the morning of March 16 but never showed up to class.
The Klaaskids Foundation is coordinating this search with guidance from the sheriff's office.
Hundreds of volunteers have been scouring the area surrounding LaM
ar's home this week after sheriff's officials re-classified the case as an abduction and announced that authorities had all but ruled out the possibility that the Ann Sobrato High School sophomore had run away.
Investigators later found her phone and her Juicy-brand bag containing neatly folded clothing, which included a change of underwear, belonging to the teen. All of the items
The phone and purse were found about two miles for Sierra's house on the first weekend after she disappeared and two blocks apart.
The sheriff's off-road unit will conduct searches on ATV's this Saturday, checking the South County Coyote Creek Trail. Cochrane Road in Morgan Hill to Bernal Road in San Jose.
The family has set up a Facebook page.
Anyone with information about Sierra or her whereabouts is asked to call the sheriff's office at (408) 808-4500 or the anonymous tip line at (408) 808-4431.
Tips can also be emailed to tips@sheriff.sccgov.org.
So far over 720 tips have come in via phone calls and emails. All tips continue to be evaluated and followed-up on by investigators, according to the sheriff's office.
If you want to help in the actual search, you can go to Burnett Elementary school in Morgan Hill any day between now and Sunday. The search center opens at 8 a.m. Volunteers are given instructions and then go out in a group. They finish their effort by early afternoon each day.
Published at 10:48 AM PDT on Mar 30, 2012 | Updated at 5:49 PM PDT on Mar 30, 2012