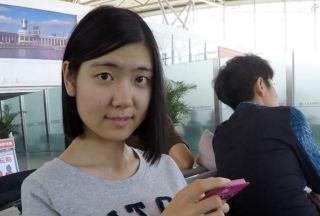 DNA analysis of bones found at the Point Reyes National Seashore confirm they are those of a graduate student at the University of California at Berkeley who disappeared in January, according to the Marin County coroner's office.
Hikers found the bones of Shuqin Zhang, 22, on April 20 at the base of a cliff 2 miles south of the Visitor Center at Drakes Beach where Zhang's 2012 Mercedes-Benz was found on Jan. 9 parked near the lighthouse, Chief Deputy Coroner Darrell Harris said.
The hiker reported finding the bones three days later, and coroner's officials found a connected section of the mid and lower spine and sacrum, Harris said.
On April 29, coroner's officials found the end of a femur in the sand, and both sets of bones were sent to forensic labs for DNA analysis, Harris said.
Positive identification using DNA comparisons with Zhang's family members was made on July 13, according to Harris.
The cause and manner of her death are undetermined but Berkeley police, who investigated the disappearance, do not suspect foul play, Harris said.
Zhang was last seen at 1:30 a.m. on Jan. 7 and she might have left for Bodega Bay at 3:40 a.m., Berkeley police said.
She was scheduled to leave for China that morning but did not board her flight, police said.
Berkeley police said Zhang was depressed and at risk when she disappeared.