The bodies of two men were found in adjacent backyards of homes in Marin County's Strawberry Manor neighborhood near Mill Valley on Wednesday evening and sheriff's deputies were trying to figure out how they died and their relationship to each other.
At first, sheriff's deputies said they were investigating the deaths as a possible double homicide. But later, Marin County Sheriff's Lt. Doug Pittman called the deaths an "isolated incident," adding a gun was found with one of the bodies.
There are no suspects on the loose, Pittman added. He stopped short of calling the incident a murder-suicide, but he did confirm that one of the dead men discovered Thursday morning was found seated in a chair with a gun between his legs.
Mill Valley Homicide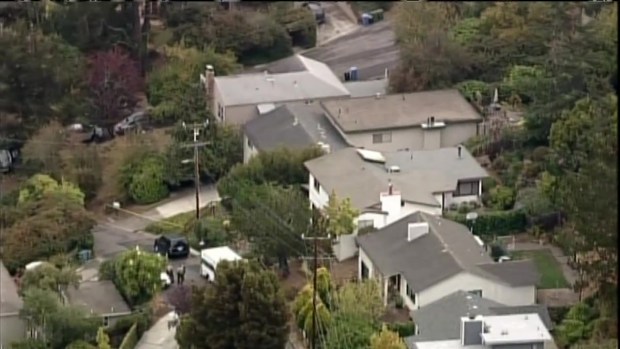 Pittman said relatives called 911 about 7:30 p.m. to say they had come home to find one of their family members dead in the backyard of their home at 154 Carlotta Circle. Deputies arrived and found a 61-year-old man dead of a gunshot wound in the backyard.
While checking other homes in the neighborhood, deputies discovered the house next door at 152 Carlotta Circle had an open rear door and they found a second man dead in the backyard of that home, Pittman said. Two neighbors told NBC Bay Area on Thursday that they heard gunshots about noon on Wednesday.
"You just never hear anything like that," neighbor Ian Goss said. "It's unsettling."
Pittman said the sheriff's office is in the process of obtaining search warrants as part of its investigation into the homicides.
It has been more than 12 years since Mill Valley's last homicide. In April 2002, a woman from Novato killed her 3-year-old daughter in a hotel room. As of April of this year, that woman was in custody at Napa State Hospital.
The names of the two men have not yet been released.

Bay City News' Dan McMenamin contributed to this report.