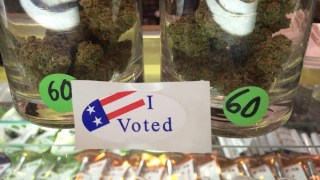 Santa Clara County is taking a strong action against medical marijuana dispensaries.
The board of supervisors extended a moratorium on pot clubs in unincorporated parts of the county. In September, a ban on the dispensaries goes into effect.
The decision could be pre-emptive in nature.
The supes say they will review the issue after seeing what happens in San Jose. Last month, several San Jose dispensaries decided to shut down after city leaders voted in favor of strict new rules scheduled to take effect next year.