The man who shot and killed two Santa Cruz police officers was a "ticking time bomb," according to his parents -- and was accused of rape twice while serving in the military without facing trial.
Had he been court-martialed properly, Jeremy Goulet might not have been allowed to possess the gun with which he killed police officers Sgt. Loran "Butch" Baker and detective Elizabeth Butler on Feb. 26, according to Congresswoman Jackie Speier, D-San Mateo.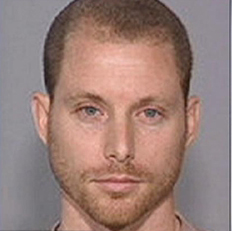 Speier, who sits on the House Armed Services committee, has called for a "full investigation" into the military's handling of Goulet, who was first charged with rape in 2006, according to the Santa Cruz Sentinel.
He was never tried in a court martial for that or for a second alleged offense in 2007. Instead, he was "dishonorably" discharged from the military, which means essentially foregoing his GI Bill and other benefits in exchange for personal freedom, the newspaper reported.
Goulet avoided serious jail time as well as psychiatric evaluations for his military crimes, the newspaper reported.
He did time in Portland, Oregon for "peeping" and discharging a firearm before he moved to Santa Cruz.
Such actions "may be giving a pass to a sexual predator," Speier said.
The congresswoman will lead a hearing in the near future into how the military handled Goulet, and has also demanded documents from the armed forces regarding his discharge. Those documents have yet to be produced.
Published at 5:48 PM PDT on Mar 12, 2013 | Updated at 1:18 PM PDT on Mar 13, 2013