Police say the hostage killed during last month's bank robbery and chase in Northern California was fatally wounded by police officers' gunfire, not the suspects'.
Stockton Police Chief Eric Jones said Monday that the results of a preliminary ballistics report show that Stockton police fired the bullet or bullets that killed 41-year-old Misty Holt-Singh.
Holt-Singh was found dead at the end of the July 16 bank robbery and chase, which included a running gunbattle between the three suspects and police before a final shootout. RAW VIDEO: Stockton Police Pursue Bank Robbers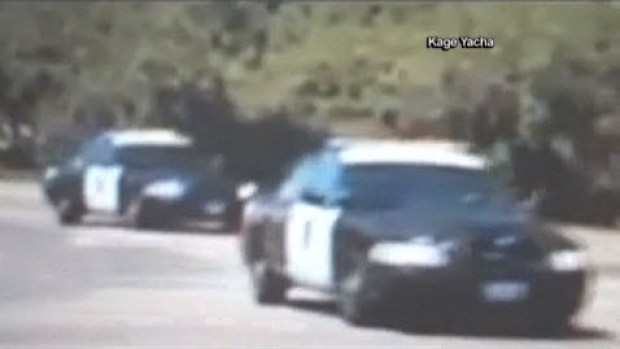 Police have said the sole surviving suspect, 19-year-old Jaime Ramos, used Holt-Singh as a human shield, but they could not immediately tell whether she died from police gunfire or shots fired by the suspects.
They also did not know when she was killed. Jones said he wanted to release preliminary investigation before the full report is released because of the questions raised by the community.
"What happened to Misty is a nightmare," Holt-Singh's husband Paul Singh said last month. "It's something I would never want to happen to anybody."
At a news conference Monday afternoon, police revealed that Holt-Singh had been shot about 10 times while being used as a human shield, Jones said.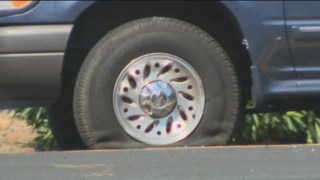 Bank Robbers' SUV Riddled with Bullets
Jones said he has met with Paul Singh and, in honor of Misty, the department will look at all of its protocols.
On July 16, three men entered and robbed a Stockton Bank of the West branch before taking three women hostages. During the chase, the suspects shot about 100 bullets, Jones said Monday.
The police department said that one of the guns used during the bank robbery, an AK-47, was used in a previous gang shooting and might be linked to a homicide. More than 30 officers were in the line of bullets fired by the suspects.
The department is still getting tips about the fourth suspect, who remains at large.
KCRA-TV contributed to this report.