It was a devastating morning Wednesday for students and teachers at St. Francis High School in Mountain View, after learning their classmate was killed in a double homicide in Oregon.
Nicholas "Nick" Juarez, 16, and his grandmother, Sue Wallace, were shot to death in the driveway of Wallace's Lake Oswego home, Monday night, authorities said. Nick had been visiting Grandma in Oregon for a week.
Clackamas County Sheriff's deputies arrested Wallace's son, Adrien Wallace, 41, for the double-homicide. According to reports, Wallace acknowledged shooting them with a hunting rifle, though his motive is unclear. A records search by KATU revealed that Wallace was issued a restraining order in 1992 for "domestic relations abuse" and the case was later closed.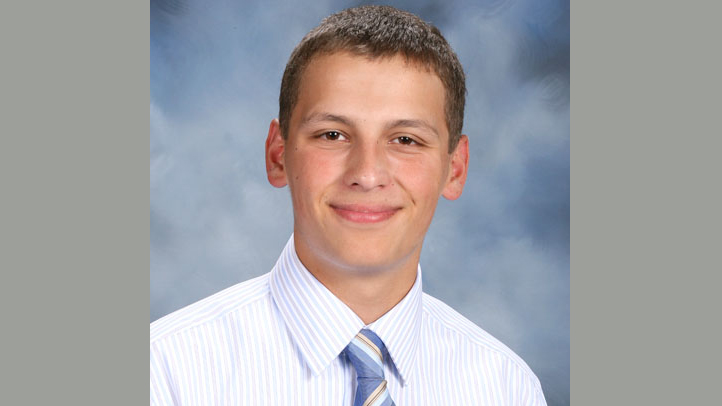 Sal Chavez, St. Francis High's director of campus ministry told NBC Bay Area Wednesday, that "Nick" was a "great, great kid." Chavez knew the boy as a soccer player for the school, who was both an outstanding competitor and someone with a positive attitude. Nick also was a drummer in the jazz band.
Martha Weber, a secretary in the counseling department at the Mountain View school, added that Nick always lit up a room.
Back in Oregon, neighbor Jeremy Vermilyea watched the aftermath of the killing Monday. He said, "I heard two shots. I went over to the window. I saw the guy turn. He was pointed down. He turned, and then he started shooting into her car."
In a statement, the family said they are devastated by the senseless loss: "Nick was the light of our lives - a young man of faith who loved live and his family."
The family added: "Sue Wallace was a beloved mother and grandmother who doted on her grandchildren."
A private family memorial is planned for next week. And a school memorial will likely be held when classes resume in the fall.
To see KGW's report from in Oregon, click here.