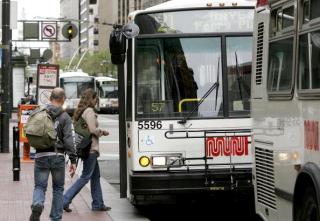 Muni fares are on the move.
Effective July 1, select bus fares in San Francisco will rise.
Fares affected include persons with disabilities, youth and seniors, which will increase from 75 cents to $1; Fast Passes, will go up from $68 to $70 for Muni fare within the city and from $80 to $83 for Muni and BART fares; and the cost of a cable car ride will go from $6 to $7.
The regular Muni bus fare of $2.25 will remain the same.