A mysterious light hovering above the Bay Area sky early Tuesday puzzled droves of perplexed witnesses.
Don't fret. The mystery behind the strange light was solved Tuesday morning.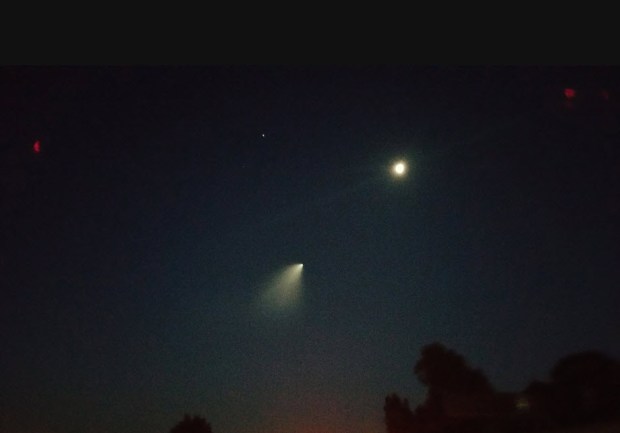 What's the Mystery Light in the Sky?
John Daniels from the United States Navy said that two unarmed long-range ballistic missiles, which are traditionally used as defense weapons, were launched from a submarine stationed somewhere in the Pacific Ocean as part of a test procedure. One missile was launched around 3:30 a.m. followed by another test around 6:20 a.m.
The rocket-propelled missiles flew across the sky for roughly three minutes before crashing into the ocean, Daniels said. At no point did they fly over land.
Claude Remanes from San Jose said he watched one of the missiles slowly drift across the sky for one to two minutes before it vanished. Martin Slyngstad, also from San Jose, thought the missile was a shooting star. Other witnesses said they caught a glimpse of the missiles from San Mateo and near the Dumbarton Bridge.
Missile test flights are conducted on a frequent basis, and these specific tests were not launched in response to current world affairs, Daniels said.
Published at 9:56 AM PST on Feb 14, 2017 | Updated at 11:58 AM PST on Feb 14, 2017